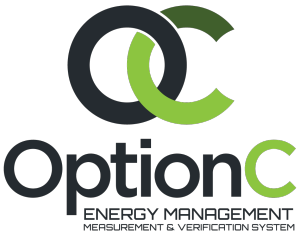 OptionC Basic
The overriding purpose of OptionC Basic is to be an easy to use utility bill tracking system that provides basic energy analysis with minimal effort.
Easy to Learn Reporting Engine
The OptionC Basic Reporting Engine was developed on the principal of simplicity. It is very easy to learn how to run reports. The 10 reports supplement the charts within the application to provide greater detail. Reports can be exported to PDFs, HTML, and Excel files.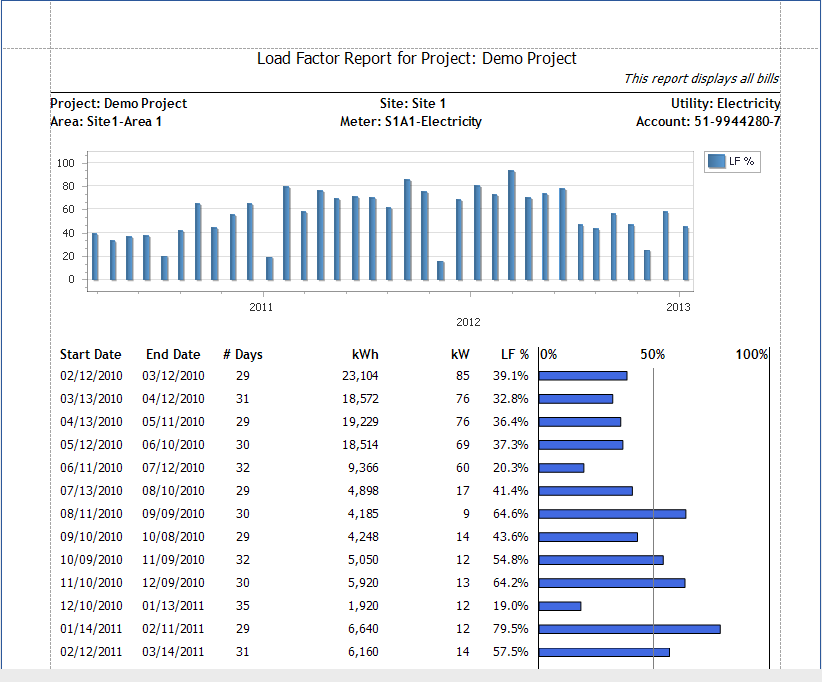 Automatic Charts
OptionC Basic puts the information you need at your fingertips. You can instantly get energy and cost year-over-year summaries, benchmarking reports, and annual usage for meters, buildings, campuses, and company-wide overviews. Some of the automatic charts are shown in the figures below.
Year over Year Cost Summary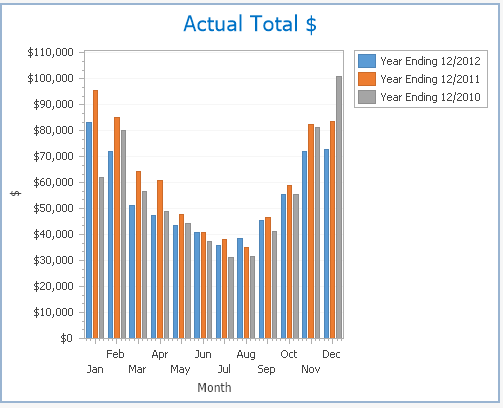 Benchmarking Report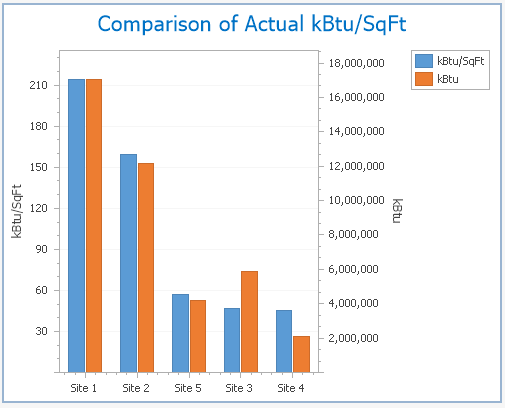 Easy to Use Meter Organization
OptionC Basic has a simple format for monitoring energy consumption. The basic level is the utility meter, where utility data is entered. Above that, are levels for reporting that can represent a building, group of buildings, or a campus.



Virtually Unlimited Database
OptionC Basic allows users to enter in as many bills as they have. There is no limit to the number of bills that can be stored in the database. OptionC Basic boasts a SQL database, which is characterized by speed and nearly unlimited storage capacity.
Configurable Bill Register
The bill register allows the user to easily track miscellaneous costs, TOU energy, demand, and power factor. You can copy utility bills from Excel straight into OptionC Basic, or copy from OptionC Basic back into Excel. Of course, you can always type in your utility bills as well. The bill register is configurable, so that if you do not want to see columns for credits or tax, they do not have to be there.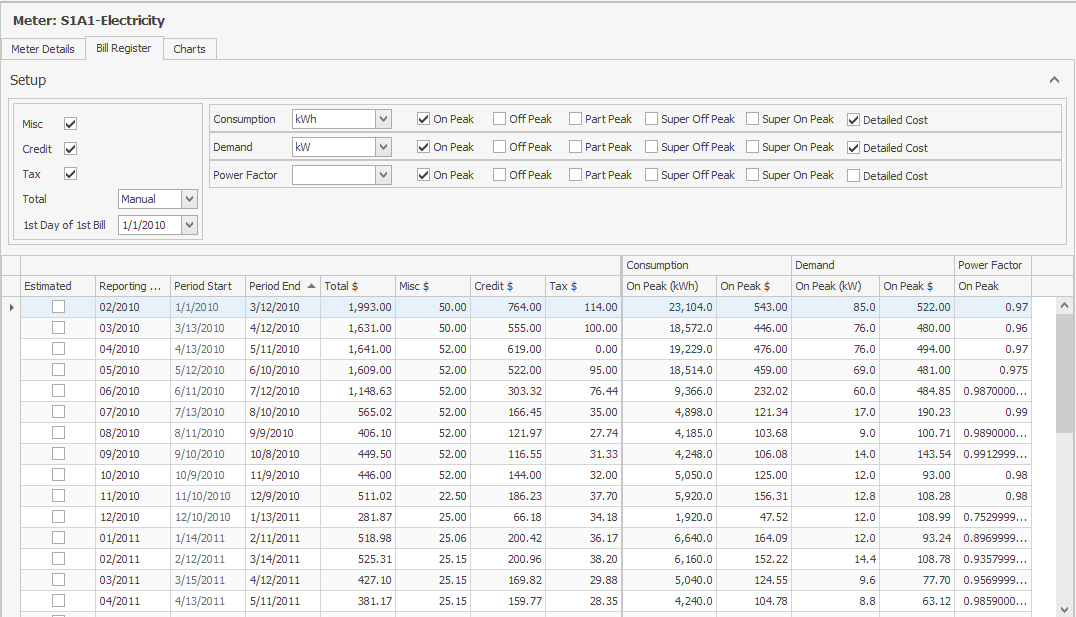 Import Data from Any Flat File Format
OptionC Basic flexes its import muscle, allowing users to import any flat-file import formats. If you are a Metrix 4 user, and are using mt1 files for bill data, OptionC Basic can import mt1 files too.