There are two main types of trainings we do here at Abraxas Energy Consulting: Metrix training, and Energy Auditor training.
For the Metrix training, there are two flavors — either "Introductory" or "Advanced", depending on your current skill level, each of which being 2 days long. Our energy auditor trainings are regularly held regionally, but we can also come to your facility to perform an on-site training.
To sign up for energy audit training, fill out our Training Order Form 2017 or click the "Purchase" button below to pay online by credit card. If you or your company have already purchased a training ticket then we should be able to match you in our system. Otherwise, you can purchase a training ticket online using a credit card by clicking the Purchase button below; or you can indicate another method of payment on your registration form.

We provide a two-day training session for new Metrix users. The session is primarily 'hands-on' – trainees are guided step-by-step through typical project set-up, entering data such as meter information, rate tariffs, sub-meters, as well as establishing baselines, correcting for weather, and communicating these results using the reporting capabilities.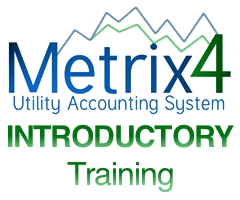 San Luis Obispo, CA
February 27-28, 2017
811 Palm St, San Luis Obispo, CA
Melbourne, Australia
July 17-18, 2017
Atlanta, Georgia
September 25-26, 2017
Denver, CO
November 6-7, 2017
1719 Emerson St, Denver, CO

The session begins with a review of basic concepts such as meter set-up; entering bill and variable data; tuning; measures and modifications; rate analysis and modeling. The session then continues with advanced measures; retrofit isolation vs main meter methods; advanced tuning, modifications and modeling; report customization. Case studies will be worked on as well as discussion of "real-life" Metrix applications.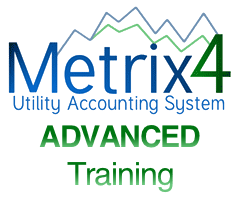 San Luis Obispo, CA
March 1-2, 2017
811 Palm St, San Luis Obispo, CA
Melbourne, Australia
July 19-20, 2017
Denver, CO
November 8-9, 2017
1719 Emerson St, Denver, CO
What our customers say about our training…
"I was able to return to work and immediately apply most of what I had learned. Overall, I would strongly recommend this [introductory] training session to anyone just getting started with Metrix."

Tyler B. Humphreys, Johnson Controls
"The material (was presented) in a fun, quick paced format that keeps your attention and helps you to retain the information presented. I would highly recommend these [advanced] classes to anyone charged with developing building energy use models or performing energy accounting."

Mike Willis, Precision Control Systems, Inc.