Utility Tracking Software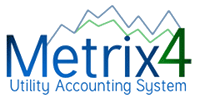 Metrix 4: Utility Accounting System
Metrix 4 energy software is easier, faster, more convenient, and more powerful than ever. When it comes to utility analysis, Metrix is the undisputed champion. More on Metrix 4 utility bill software…

FastData Deluxe
What do you use for your bill-entry needs? The answer that most people instinctively provide is "Microsoft Excel." First and foremost, Excel is not made for bill entry. Of course, Excel can be useful once you already have your bills in some electronic form. When it comes to manually entering bills with Excel, though, it's just not up to par.

Abraxas Online Store
Need to purchase software, a maintenance subscription, weather data, or other service? Head over to the Abraxas Store. The Abraxas Store gives you the ability to order online or by phone. Feel free to contact us at (805) 547-2050. Our customer support team will be happy to assist you with anything from tech support to processing your order over the phone.
| Abraxas Store | Contact Us |