May 30, 2012
Margaret Bishop, Energy Engineer
Bishop Engineering
Nothwood, Iowa
"One of the most useful reports is cost and use per square foot, with buildings ranked against those in other districts. My clients can get a snapshot of how any particular building ranks against those in other districts."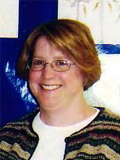 Bishop Energy Engineering
Specialty: Energy analysis for school districts
District Clients: 13
School Buildings: 250
Started: 1996
When Margaret Bishop started her engineering consulting business nine years ago she needed a reliable way to track utility use.
"I looked for a program sophisticated enough to provide accurate reports on any number of variables," Bishop says. "And the program also had to be adaptable enough to give me quick results. As with most clients, they need the information yesterday."
With Metrix, Bishop Energy Engineering produces several reports for all clients. One of the most useful reports is cost and use per square foot, with buildings ranked against those in other districts. "My clients can get a snapshot of how any particular building ranks against those in other districts."
South Washington Public Schools, required a consistent reporting system that would be easily understood by administrators, building operators, the community.
Jim Bain, of the Washington Public School District feels confident that, "A 3rd party validates our information, ensures the accuracy of the utility bills and assists us with baseline modification so we can track where we are at."
Metrix made it all possible.