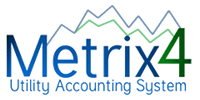 Metrix 4: Utility Accounting System
Metrix 4 energy software is easier, faster, more convenient, and more powerful than ever. When it comes to utility analysis, Metrix is the undisputed champion. More on Metrix 4 utility bill software…

Abraxas Online Store
Need to purchase software, a maintenance subscription, weather data, or other service? Head over to the Abraxas Store. The Abraxas Store gives you the ability to order online or by phone. Feel free to contact us at (805) 547-2050. Our customer support team will be happy to assist you with anything from tech support to processing your order over the phone.
| Abraxas Store | Contact Us |
Energy Management Software Technical Support

Abraxas Energy Consulting offers an array of support services including: Direct telephone access to Technical Support, Internet support via e-mail and the Web, Support via fax.

Continue reading about Technical Support

Training

Abraxas Energy Consulting offers two day introductory and advanced training energy management software sessions. Our hands-on training approach makes extensive use of case studies and modeling applications. Regional Training Sessions are held periodically at locations throughout North America. Or we can arrange on-site training for larger user groups. Energy management software sessions can be tailored to your applications.

Project Assistance

If you are in a bind and need your work done fast, Abraxas Energy Consulting's Fast Track service can set up your Metrix projects for you. Our staff have worked on hundreds of Metrix projects. Our staff springs from the now defunct SRC-Systems, Inc., the creator of Metrix.

For more information, contact one of our sales persons at 805-547-2050 or email us at sales@abraxasenergy.com.