Abraxas' Clients,  San Francisco 

        

Contact us at (415) 326-4771

Or contact us at (415) 326-4771

 

"This is only the beginning of our work", Tom Steyer, California Venture Capitalist and Philanthropist who was the leading sponsor of Proposition 39 on the 2012 ballot in California.

Energy Efficiency and Sustainability in San Francisco

For information on the San Francisco Existing Buildings Energy Performance Ordinance 0017-11, click here.

San Francisco continues to implement energy efficiency and sustainability initiatives to support its Green House Gas Emission reductions goals outlined in its "Climate Action Plan." One such initiative is its "Commercial Building Energy Ordinance" effecting over 196 million square feet of commercial building stock. There is also state wide legislation supporting sustainability and energy efficiency. Such Legislation includes AB32, AB 1103, and the latest landmark funding opportunity; California Proposition 39.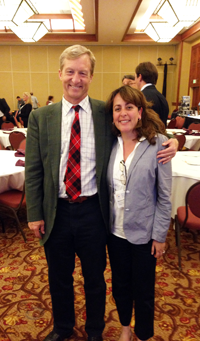 Abraxas offers the best energy consulting San Francisco offers and is dedicated to supporting these initiatives by actively participating in the political discussions as well as providing it's core services and products at the the ground level.

California Proposition 39 & SB 73

Proposition 39 is a well-conceived means of providing funding for schools to pay for energy efficiency improvements to their buildings.  Whoever wrote it understands the right way to go about energy conservation.

What is most important for you is to get the "most bang for the buck."  Choose the best energy conservation measures that are going to give you the best return on investment.  Prop 39 tries to guide you to make these decisions.  Spend your money wisely, and get the most savings you can for the investment you make.

The proposition pretty much outlines the process that school districts should follow in order to receive funding.  We have outlined the steps.

San Francisco Ordinance 17-11/ SF Environment

In February of 2011, the San Francisco Board of Supervisors voted unanimously to pass an ordinance that would require existing commercial buildings to seek the services of an energy professional in order to improve efficiency and meet benchmarking requirements.

"Abraxas gave me a great competitive bid for my San Francisco property. They worked around my busy schedule to coordinate the audit time, and were professional on all fronts. They also quickly completed the necessary paperwork and audit process with SF Environment. I am 100% satisfied with their customer service, execution, and reporting."

Marc M. San Francisco (Audit was conducted on Marc's retail and office properties)

 

The ordinance was put in place to encourage building owners and managers to take action to reduce their buildings' energy consumption, which is part of San Francisco's ongoing plan to improve energy efficiency, lessen GHG emissions, and reduce the carbon footprint of its existing commercial buildings.

The goal of Energy Audit San Francisco Ordinance 17-11 is to reduce energy consumption and GHG emissions by 20% as compared to figures from 1990.
San Francisco Energy Audit Deadlines:
November 15, 2012:  1/3 of required buildings
April 1, 2013:  2/3 of required buildings
April 1, 2014:  All remaining required buildings
San Francisco Energy Audit Requirements:
50,000+ sqft:  ASHRAE Level II – An "intermediate" survey and energy analysis
10,000 to 49,999 sqft:  ASHRAE Level I – A basic energy analysis

 

California AB 1103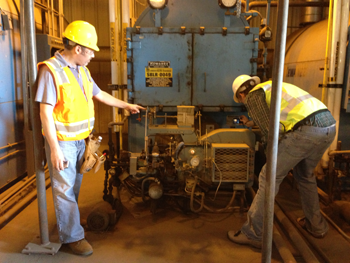 This rulemaking action implements Assembly Bill 1103, Chapter 533 of 2007, and AB 531, Chapter 533 of 2009, and establishes the procedures for non-residential building owners to benchmark and disclose energy consumption data and ratings for their buildings for the prior 12 months in advance of major financial transactions, i.e., the sale, leasing, or financing of the entire building. OAL approves this regulatory action pursuant to section 11349.3 of the Government Code. This regulatory action becomes effective on 7/1/2013.

September 1, 2013 Non-residential buildings greater than 50,000 square feet are required to benchmark & disclose energy performance

January 1, 2014 Non-residential buildings greater than 10,000 square feet are required to benchmark & disclose energy performance

July 1, 2014 Non-residential buildings greater than 5,000 square feet are required to benchmark & disclose energy performance