Partnering with Lenders and Consultants
Abraxas Energy Consulting partners with lenders and consultants nationwide to help multi-family housing owners qualify for the Freddie Mac Multi-Family Green Advantage loan programs.
Whether you are shooting for the Green Up or Green Up Plus programs, we can help you by providing:
Green Assessment
Green Assessment Plus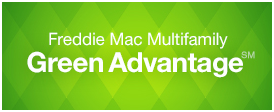 If you want to go the Green Certified Option, we can help you get your Energy Star designation.  We perform:
Green Rebate:  Finally, if you are a Freddie Mac borrower, you can still get a $5000 credit from Freddie Mac for benchmarking your property.  We provide:
Energy Star Portfolio Manager Benchmarking
Portfolio-wide Benchmarking
Abraxas is Qualified
We have performed over 60 successful energy audits on multi-family projects for the Freddie Mac Green Advantage Program, all of which have been approved.
In all the energy and water audits we have completed thus far, we have never failed to provide our clients with sound recommendations to save at least the 15% target required by the Freddie Mac Green Advantage Program in energy or water.
Abraxas is Fast
In our standard practice, we deliver the green reports within 10 to 15 business days.
Abraxas is Reliable
We have plenty of experience working alongside lenders.
With our expertise and efficiency in performing the assessments, we are able to deliver our reports within the 2 week turnaround time required by Freddie Mac – getting you a quicker close on your loan!
Quality and reputation are important to us.  There is a reason that Freddie Mac has been reviewing audits in the past.  Some energy auditors have a reputation for turning in questionable work.  We stand behind our work.  Reputation is everything for a small business.
Trust and integrity are vital to our success.  We are not looking for a quick buck, but instead are looking for long-term partners who trust us, and whom we trust.
About the Freddie Mac Program
The Green Assessment and Green Assessment Plus programs offered by Freddie Mac can get you easy access to better interest rates and increased funding on loans to finance energy and water efficiency improvements.  As part of the program, MFH development owners receive a $3500 credit for the energy and water audit, which identifies opportunities for reducing utility costs.  The two programs require different levels of energy audits, and offer different amounts of financing.  In short, the more rigorous energy audit can lead to better financing terms.
Program
Green Assessment
Green Assessment Plus
Energy Audit Rigor
Green Assessment
ASHRAE Level 2

(more detailed, more valuable and more expensive)

Maximum Loan Amount
Freddie Mac will underwrite up to 50% of projected energy savings
Freddie Mac will underwrite up to 75% of projected energy savings
If you are a lender, consultant, or MFH property owner looking for more information on the program, contact our team today and we can help you get started.
For more information about the program, you can view Freddie Mac's program page here.