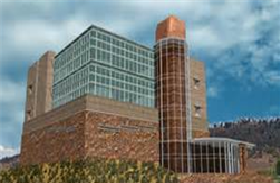 Since July 2015, Abraxas has been providing building operations and maintenance support for the 18 acre Centers for Disease Control and Prevention campus in Fort Collins, Colorado.  The campus supports extensive research and prevention programs as well as national bioterrorism preparedness and response programs related to vector-borne diseases.
The BSL-3 level labs require annual retro-commissioning activities to maintain temperature, humidity, and especially negative air pressures which must be maintained at all times.  Careful attention to preventative maintenance and fast and smart response to equipment problems are critical in this facility to safeguard against the spread of disease and the loss of the researchers' work.
Besides typical HVAC, lighting equipment, switchgear and generators, Abraxas staff maintain cryogenic & low temperature freezers, autoclaves and fume hoods.
24 Abraxas staff operate the building on a 24/7 basis and provide the following services:
24-Hour Emergency Response
Work Order Management
Vendor Management
Utilities Management & Maintenance
Quality Control Oversight
Systems Testing and Evaluation
Building Commissioning
Preventive/Predictive/Corrective Maintenance
Landscape Maintenance
Janitorial Services
Secure Buildings/Lock Changes
General Building Repairs
Energy Efficiency Assessments