May 30, 2012
Mike Ferley, Energy Advocate
University of Manitoba
Winnipeg, Canada
"Since we began retrofitting facilities in September of 1997 until the end of April 2005, the University of Manitoba has saved over $19M on utilities. My Metrix energy accounting experience has been extremely successful!"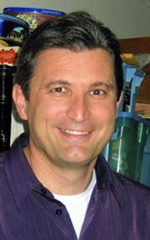 In 1997, The University of Manitoba borrowed $13.2M as part of an Energy Performance Contract (EPC) to implement building system upgrades that would reduce utility consumption while maintaining or improving conditions within their facilities. Mike Ferley, Energy Manager in the Physical Plant Department, hoped to reduce the $7M annual utility bill by $1.92M.
Over 85,000 lighting fixtures were converted from incandescent and T12 fluorescent lamps to compact and T8 fluorescent lamps. Many air handling units were converted from constant volume to variable air volume. Numerous water saving measures were also implemented.
The project began using a competitor's utility accounting software to monitor and verify savings but, at that time, it could only define an equation with one variable. The problem Ferley deals with is, "Many of our utilities have both heating and cooling degree day dependencies, and many are also affected by whether classes are in session or not."
Ferley found that Metrix handles multi-variable dependent utility calculations with ease. "The software is very powerful and surprisingly easy to use. There is no way we would have been able to accurately track savings for our multi-variable dependent utilities without Metrix. We were even able to see and make adjustments for regularly occurring events like the Christmas break, Study week in February, and our annual central steam shutdown in July."
Ferley quickly developed accurate, multi-variable baseline models for the facilities and has been using it ever since. Since 1997, Ferley has been using Metrix to verify savings.
Last year, the University of Manitoba spent $12.5M on utilities, and using Metrix models, they pegged utility savings at $3.4 million. "Since we began retrofitting facilities in September of 1997 until the end of April 2005, the University of Manitoba has saved over $19M on utilities. My Metrix energy accounting experience has been extremely successful!"
If you would like to talk to Mike Ferley about his experience with Metrix, feel free to contact him at: ferley@cc.umanitoba.ca