The New Standard in Weather Correction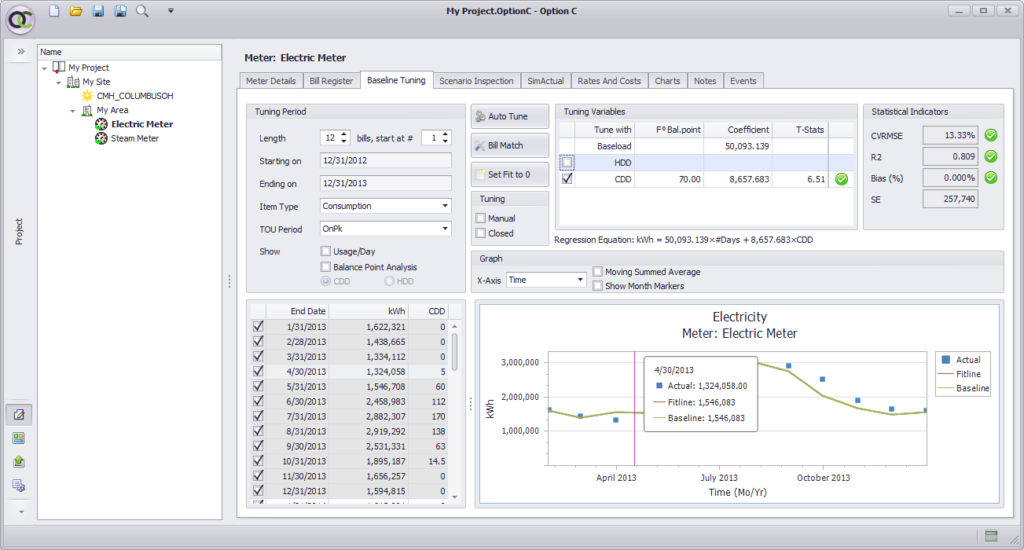 Adheres to ASHRAE 14, IPMVP
Automatic Regression
Advanced Statistical Measures
An Easy to Use Interface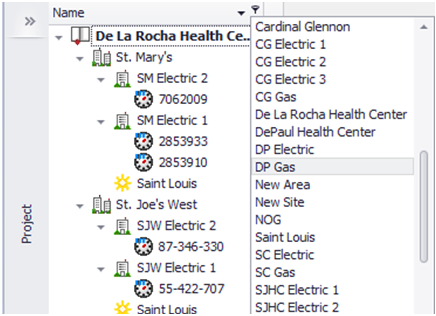 Search for your meters, areas, rates, etc. through the Tree View (left), or by name from drop down menu (right).
Copy and paste directly to or from Excel!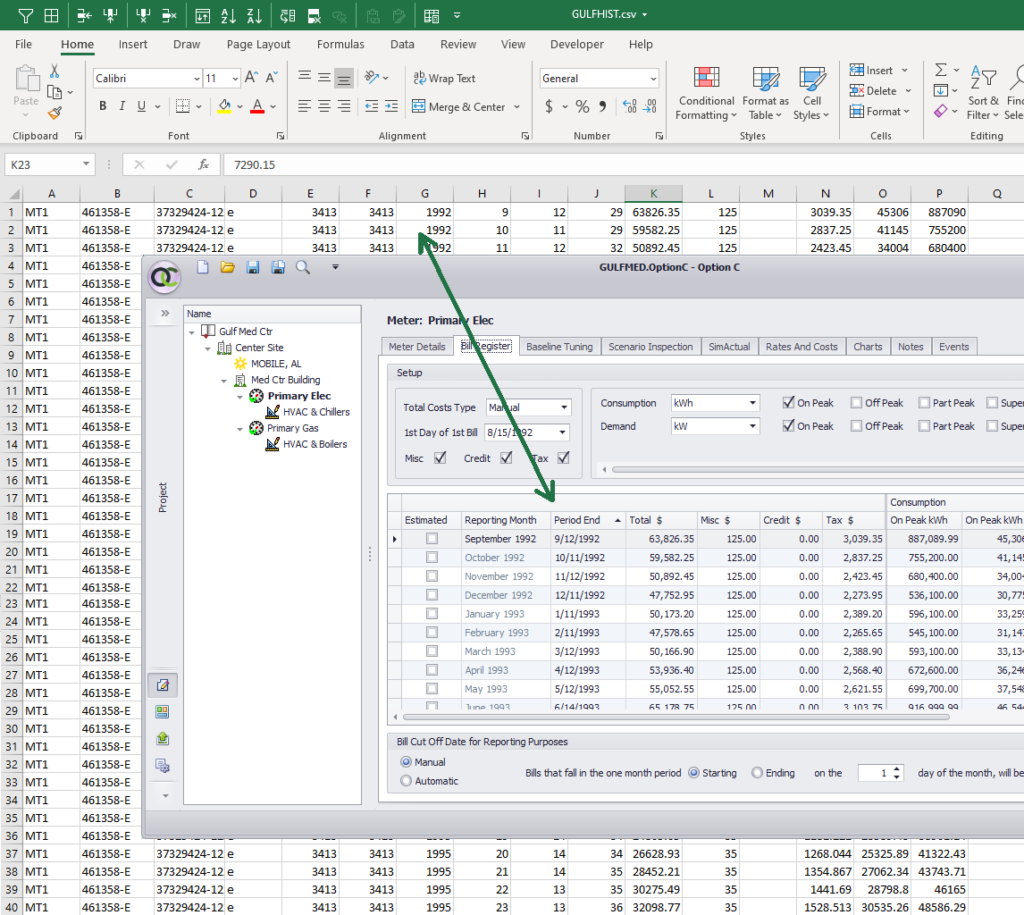 Simple Import and Export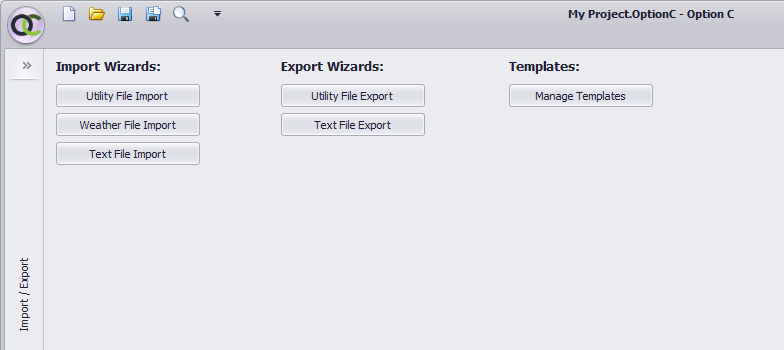 You can easily import and export…
Assign Weather, Variables and Rates Across Your Project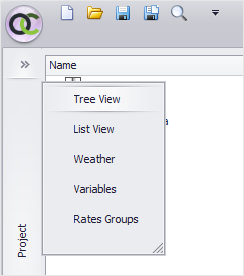 Weather, variables, and rates are created and stored in dedicated menus, and can be assigned across multiple meters, areas, or sites in a project. Simplify edits and avoid redundancy with this streamlined control.
Unlimited Rows in Bill Register
Unlike its predecessor, Metrix 4, Option C features a database supporting an unlimited number or rows in bill registers. This means that daily and weekly regressions are now possible across lengthy time periods.
Option C also supports unlimited meters per project database.
Tune Your Usage with Up to FIVE User Defined Variables And CDD and HDD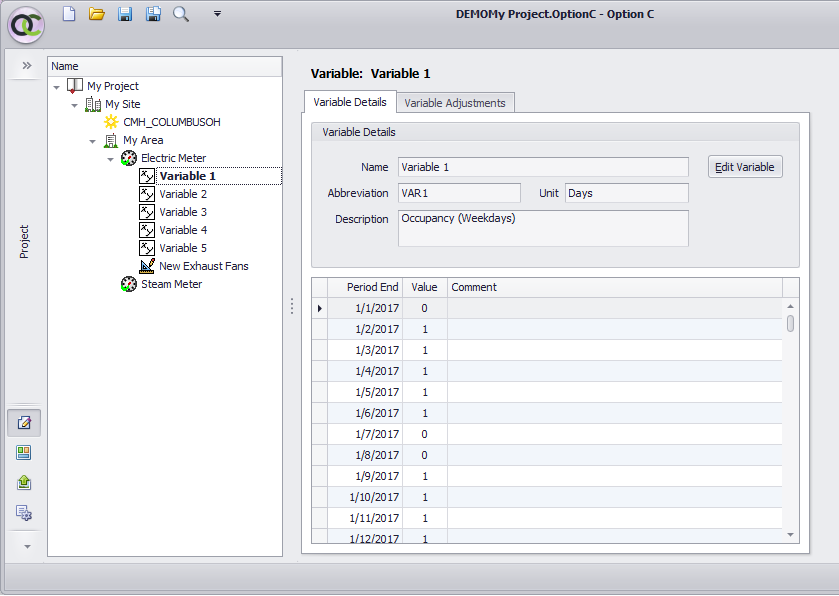 Set Targets and Compare Current Usage to Target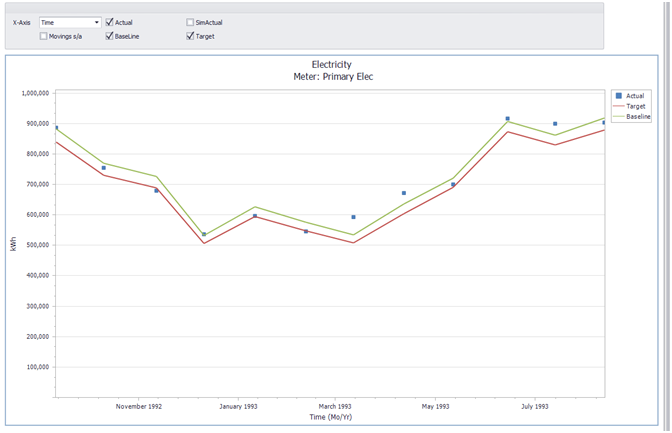 Track and prove your effectiveness reducing energy usage!
Baseline Adjustments
How do you track savings if the facility is changing SQFT, or Usage Patterns? Option C will adjust your baseline for these non-routine changes!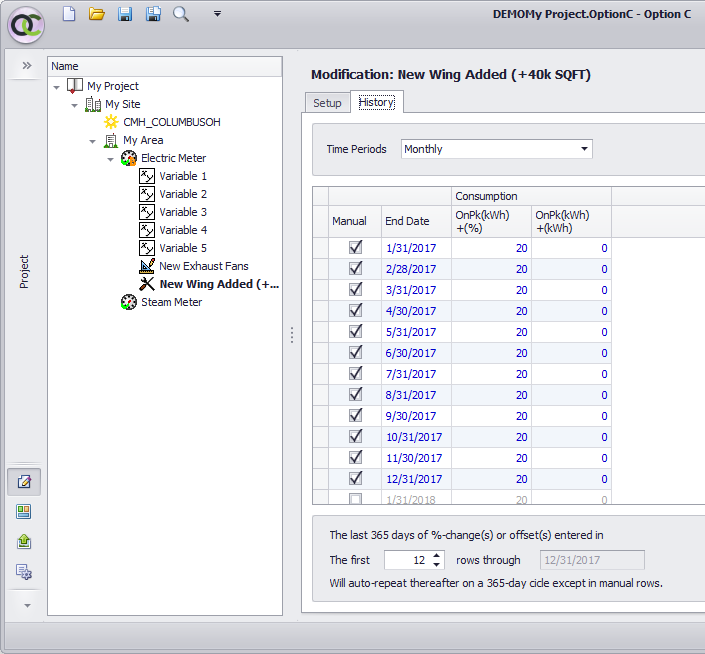 With Option C, You Have Several Options to Apply Costs to Usage

You Can Use Blended Rates
You Can Model Your Rates Explicitly
Right now the rate model is somewhat simple.  In a later version, we will add complexity so that it can model most, if not all rates.
Meter, Area, Site, and Project Level Charts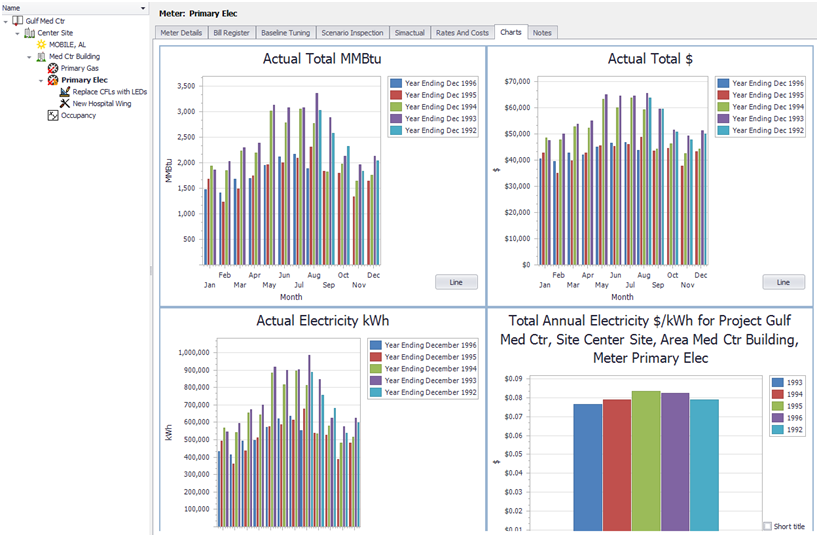 Charts are automatically generated at each level of the Project (Meter, Area, Site, and Project). No need to edit – these charts aggregate data from child meters, areas, and sites as you work.
An Integrated Reporting Engine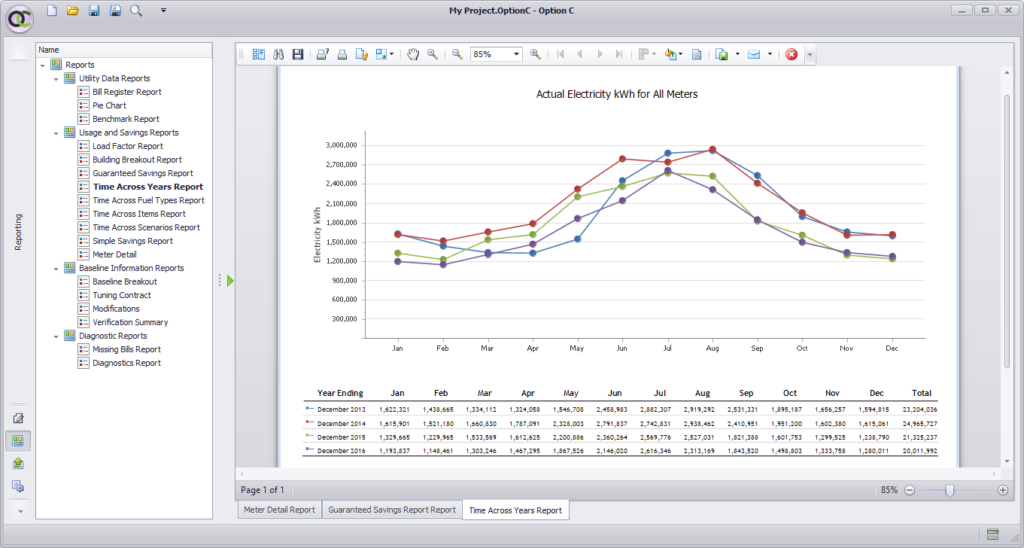 Create Your Own Reports Quickly with Option C
Easily Modify Reports
You Have Full Control Over Presentation of Data
Fully Integrated Within Option C for Efficiency and Ease of Use
Easy Export of Reports to HTML, GIF & JPG (and even PDF)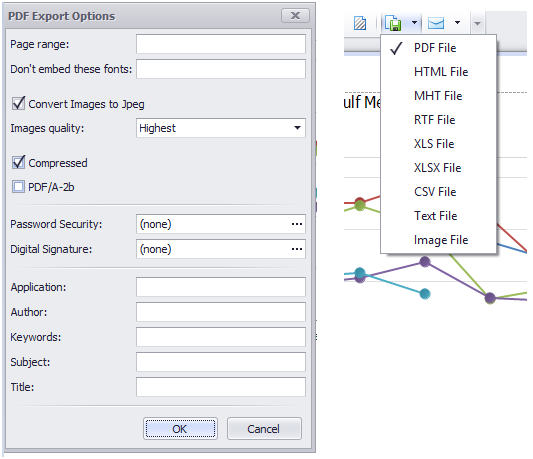 Post Your Reports to the Web
Export Reports in a Variety of Formats
Create PDF Books of Reports (With Adobe Acrobat)
Import Projects from Metrix 4 Into Option C
Users with Metrix 4 projects may make use of our Option C Import tool to quickly import their projects into Option C.
Option C Measurement & Verification System Requirements
Option C will run on most Windows operating systems, without a great need for system resources. Here is a list of specific computer system hardware and software requirements for Option C:
Windows 2000 and Above
333mhz Processor Speed
512MB System RAM