We believe in giving back.  We are all in this together, and it is important to us that all of us succeed.  We, at Abraxas, cannot help the entire world, but we can help some organizations.  Below are links to a few we are presently supporting.

Tony Robbins Global Youth Leadership Summit
Great leadership is critical for any organization, especially at the national level. For us to have a happy and prosperous future, we need good leaders. We want to foster great leaders in our nation, and as we see it, the best place to invest our efforts is in our youth, because they are the future.

This year, we at Abraxas are proud to have paid the way for 6 future leaders to attend the Tony Robbins Global Youth Leadership Summit.  We hope to continue to support this program forever.
Leadership skills are not just communication and organization skills.  The most integral tenants of great leadership are internal.  To be a great leader, you must first know yourself, your strengths, and your vocation. To be a great leader you have to have self-confidence that comes only from within.  To be a great leader is to be fearless, focused, and relentless in the pursuit of your goals.
If you know of Tony Robbins, then you know that his events are all about personal transformation-overcoming those limitations that hold you back from attaining your dreams.  The Tony Robbins Global Youth Leadership Summit is an annual five-day program that transforms teenagers along these lines and helps form them into leaders.
The Leadership Summit includes small group discussions, hands-on service learning experiences, leadership simulation games, and exercises designed to enable these future leaders to identify their own particular leadership strengths. Dynamic keynote speakers from around the world speak to the future leaders on topics ranging from leadership styles to contribution. At the conclusion of event, participants are encouraged to identify personal goals and make a commitment to community service.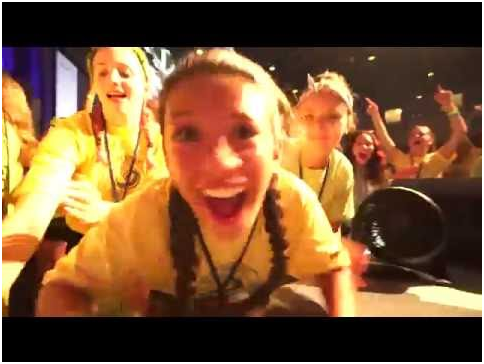 Since its inception, the Tony Robbins Foundation has worked with more than 5,000 youth through its leadership programs.