We believe in giving back.  We are all in this together, and it is important to us that all of us succeed.  We, at Abraxas, cannot help the entire world, but we can help some organizations.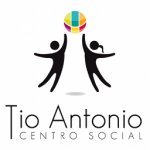 [slideshow_deploy id='5846′]
Abraxas Energy Consulting became a charitable donor to the Tio Antonio Nicaragua Social Center after our president, John Avina, experienced their mission while on vacation in Nicaragua:
"While in Grenada we stopped to rest in a café that was run by Tio Antonio. All of the café workers were deaf, but placards on the tables made it easy to communicate with the waiters. After being invited into the center itself, we learned that a lot of the workers were blind as well and made hammocks, which they sold to tourists. My wife was mostly impressed that everyone working there was really happy.
There is a lot of poverty in Nicaragua; to be blind or deaf is to be bound to an impoverished and bleak future. Tio Antonio provides work, pride and hope for deaf and blind teens. The program requires that they attend school. Tio Antonio doesn't give money away; the children work and are paid along with scholarships to attend good schools.
"We were really amazed at what this organization is doing and we wanted to help. Take a look at the video; you might want to join us."
John Avina
President, Abraxas Energy Consulting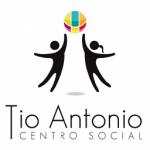 About the Tio Antonio Nicaragua Social Center
The Tio Antonio Nicaragua Social Center is a non-governmental organization (NGO) founded in 2007 and dedicated to carrying out projects in education, health and social care for poor youth and families. The center is located in Grenada, a colonial city on the shores of Lake Nicaragua. A very high percentage of this city's population is in poverty even though it is one of the most popular tourist destinations in the country.
For more information, visit their website – Centro Social Tio Antonio Nicaragua. You can also learn more about their employment for deaf workers by visiting their specific Facebook pages. You can visit Café de las Sonrisas for the cafe and Hamacas Tio Antonio for the hammock company.